We are so lucky these days with fast fashion options meaning that we can stay up to do date with the very latest and best fashion without having to spend a small fortune to do it. High street retailers really have their fingers on the fashion pulse and can produce some fantastic pieces that look that they have come straight off of the catwalk without the seriously massive price tags though! Whether it is a gorgeous new top you are looking for or of course some new and beautiful shoes to add to your collection, the high street or their online sites are great places to look to find some inspiration. If you fancy updating your wardrobe a bit for this season with a few budget pieces from the high street, then read on to find out our favourite fashion picks for this season.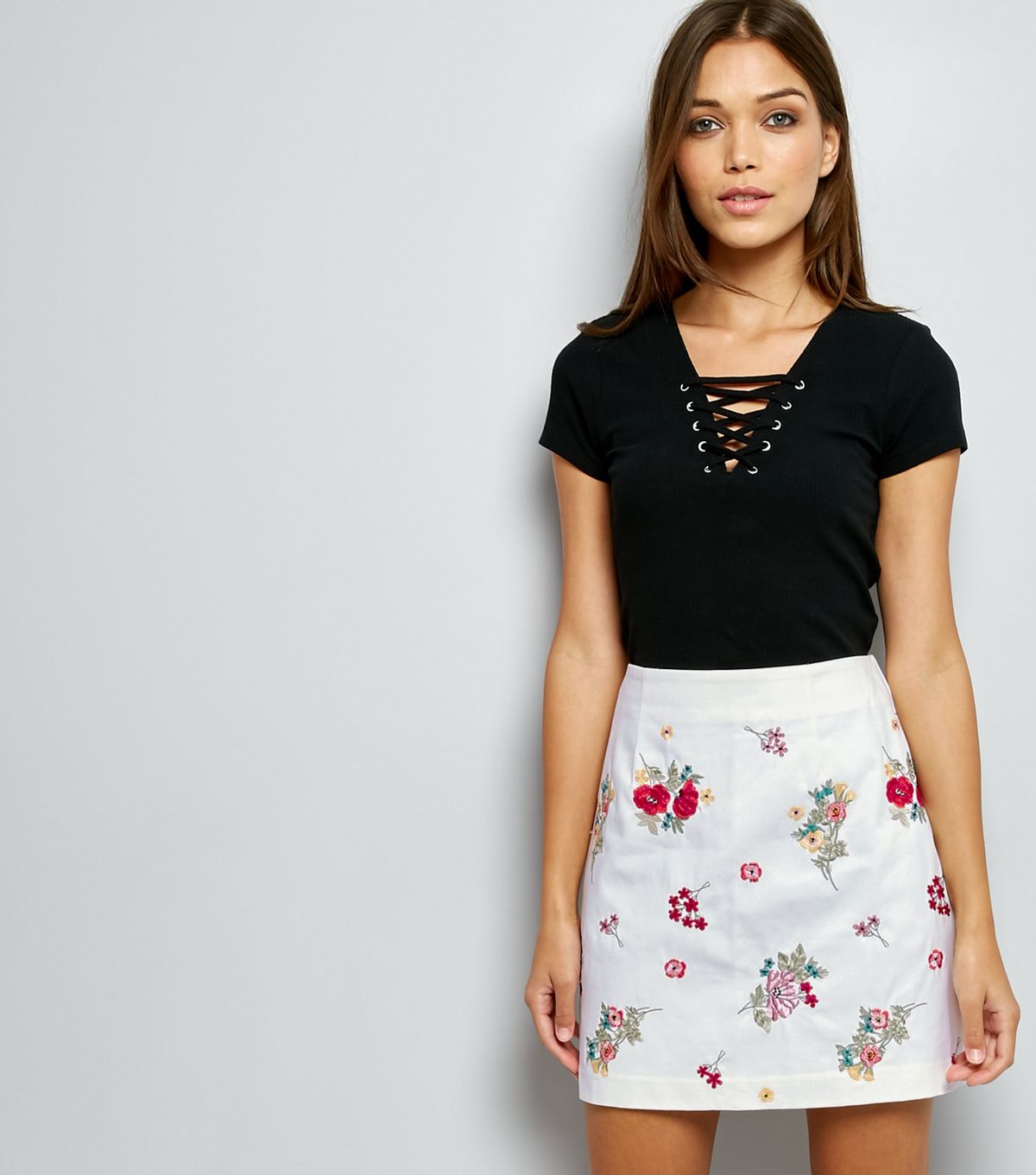 A short and brilliant mini skirt is the perfect sort of smart-casual piece to add to your wardrobe that you will be able to get lots of wear out of, and this lovely one from New Look is a great example. The fitted high waist shape will mean that you'll be able to wear it to work in an office, to a barbeque or for swish after work drinks and it will always great. The white will show off a summer tan to perfection, and most importantly of all, it is tapping into one of the biggest trends of this summer, floral embroidery motifs. The motif on this skirt is a delicate one reminiscent of an English garden, and it is all over the skirt, not just on the front. Priced at a very reasonable £24.99 and available up to a size 16, this is a lovely summery skirt to sport this summer.
Just like with the floral embroidery, gingham is a huge trend this season and is on everything from shoes to jackets to jeans and more, so if you haven't already got a gingham piece lurking in your wardrobe then it is time to get one! A relaxed cotton shirt is always a good item to have during the summer both to keep you cool and as a cover-up, so why not tap into the trend with this lovely red gingham shirt from one of our favourite online brands, ASOS. With a loose tunic hem and a lovely length, throw it over jeans to look relaxed yet chic for only £25.
And for our last pick, we of course had to choose a pair of gorgeous little shoes, and these adorable sling-back shoes are just the ticket. The lovely metallic turquoise colour and the pearl beading basically give these sling-backs a mermaid theme which is both delicate and dainty whilst still being practical. We absolutely adore these shoes and think that they will finish off any outfit, especially if you are in the city during summer. We also love the price since these cost just £19.99!