Love them or hate them, when summer finally comes around and we are all mooching about our back gardens, lazing at the beach and going away on much needed sunshine holiday, a pair of flip-flops is just the ticket to free our feet. And the great thing is that you can wear them with the vast majority of your summer wardrobe whether its shorts, skirts, dresses, jeans, harem pants, leggings and more!
Unless you fancy scrubbing up last year's pair of grubby flip-flops into a relatively wearable state again (we know that we don't!), then it is definitely high time that you get yourself some new and lovely flip-flops that will see you through the next few months with ease. These days we are so lucky in that there are some gorgeous flip-flops out there that don't look cheap and that can really even enhance an outfit. So read on for our favourite flip-flop picks from this season!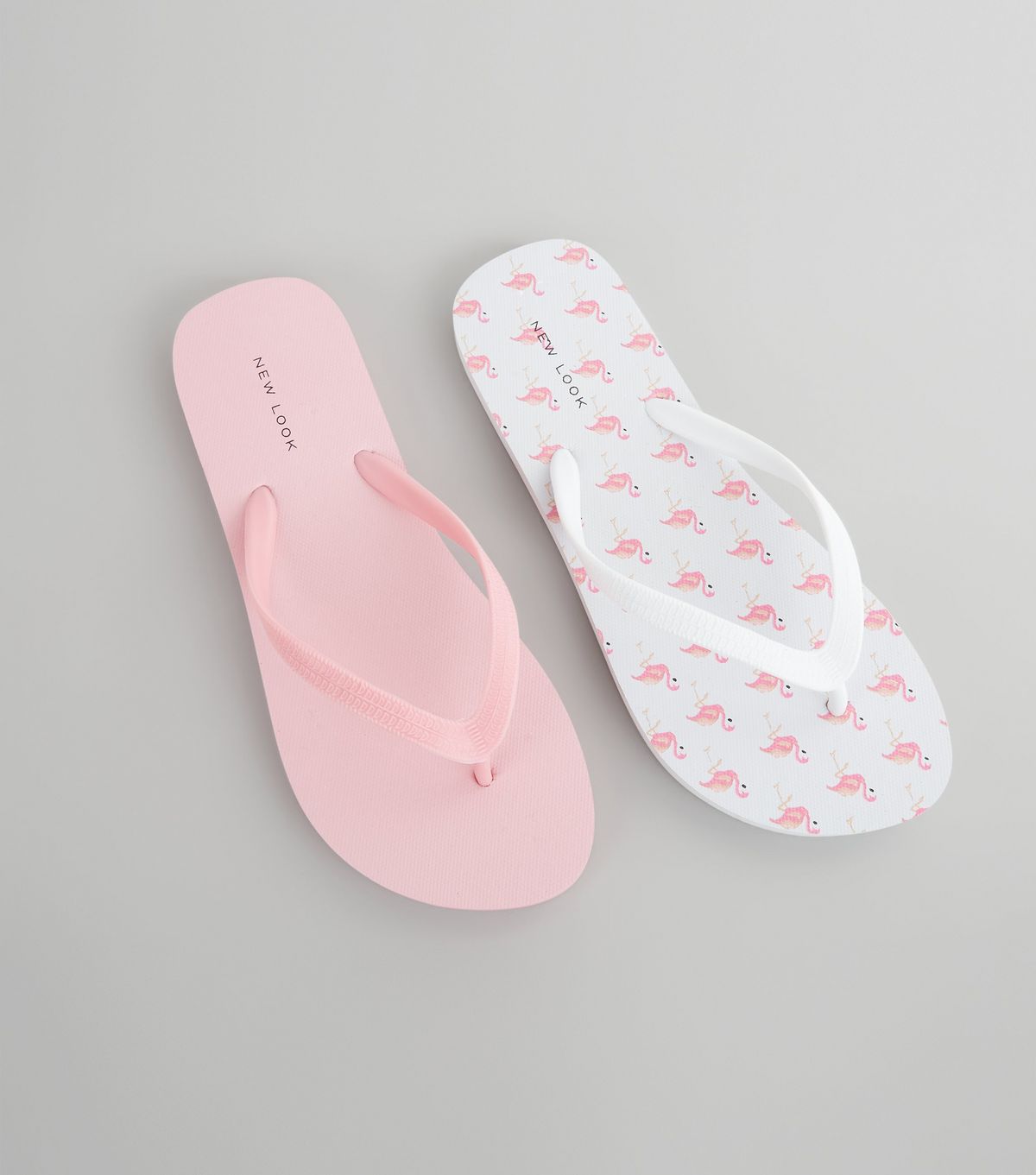 For those of you who love your flip-flops but don't want to spend any more than a tenner on a pair, then head to your local New Look shop where you will find some lovely cheap and cheerful offerings that are still of a great quality. Our favourite bargain buy that will still look great has to be this two-pack of pink flamingo flip-flops that come in at the bargain price of just £6.99 a pair! The pastel pink is just the right shade to show off a summer tan, and the cute little flamingos are a fun and flirty print to sport this season. With such a fantastic price, you can always put one pair away for next summer, or even split the pack with a friend if you really love a bargain. At £3.50 a pair, you really can't go wrong with these summery models.
If you love the laidback comfort of a flip-flop but want a little bit of extra elegance thrown in, then a wedge flip-flop is the ideal style for you. This lovely and understated design comes from sports shoe brand Skechers, so as flip-flops go, it is actually pretty good for your feet. The leopard-print braid and simple black wedge heel mean that this shoe will go with pretty much anything whether you want to dress them up or down, and are substantial enough to help keep your feet from aching. These currently cost £26.99 in the sale.
And finally if you don't like to do things by halves and are a bit of a fan of designer labels then these absolutely stunning flip-flops from quirky designer Vivienne Westwood are the ones for you. The solar II blue sandals cost £80 and feature a typical Westwood design of a heart and then an asymmetrical bird and basically they scream designer chic. Even better, thanks to their rubber design they will withstand any inevitable summer showers (it is the UK after all!) and will really help to take your outfit to the next level.